Alexander John Maxwell Findlater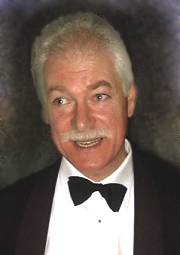 I was born in 1951, the only son of Herbert Maxwell Findlater and was married to Harriet Ann Hyde Parker (Hattie) in 1983. We have two daughters; Frederica Harriet Maxwell Findlater (Freddie) born 1986 and Leonora Frances Maxwell Findlater (Leo) 1988.
I graduated in Classics from Bristol University in 1972, qualified as a Chartered Accountant in 1978 and became a Fellow of the Society of Antiquaries of Scotland in 1998. I am involved in the Wine Trade and have interests in classical music, literature, history, especially Scottish, and also in Family History. I live in Langport, said to be the smallest town in England and certainly the smallest in Somerset. We live in a house which was originally Georgian, but was used for a number of purposes, finally as a Doctors' Surgery, before we bought it in 1994. We turned it back into what it was in about 1800 and very much enjoyed doing it. We now enjoy living here. Both Freddie and Leo went at Sherborne School for Girls; Freddie is now at Glasgow Univversity and Leo is doing her A levels this summer, so she is still just at school.
We have a house in Colvend, near Dalbeattie, with a beautiful view of the Solway Firth. We try to get there as often as we can. It is part of Barcloy Mill and the mill burn still runs down at the bottom of the garden, so that we wake up to the sound of water. We also have a small dinghy, which we sail from Kippford, where the Solway Yacht Club is based.